If you are in need of a UKAS asbestos surveyor for help with asbestos identification and exposure prevention in Buckinghamshire, enquire with Crucial Environmental. We have a trained team of professionals based in the South East who will be more than happy to provide you with tailored asbestos services that fit your needs.
We are experienced in attending both business premises and residential buildings to conduct full-service asbestos surveys in addition to sampling, removal and waste collection. Accredited to BS EN ISO/IEC 17020 by UKAS to undertake both Management and Refurbishment & Demolition Surveys in accordance with current HSE guidelines, our team holds some of the most experienced and knowledgeable asbestos staff in the area.
Get in contact today for impartial advice and guidance, or to arrange a site visit for a survey or an initial inspection. Call our team directly on 01903 297818.
Commercial Asbestos Surveys in Buckinghamshire
Both towns and cities in Buckinghamshire have approached us to conduct accredited asbestos surveys in both commercial and industrial buildings. It is a requirement for owners of commercial properties to have a detailed asbestos management plan in place according to guidelines in the Control of Asbestos Regulations 2012.
To create a management plan, it is essential that an accredited asbestos survey is completed on the premises. The reports provided by Crucial Environmental will provide all the in-depth information needed to compile an appropriate management plan. We also provide surveys to establish the extent of asbestos presence in building structures prior to refurbishment works or demolition with our reports allowing planned work to be completed safely.
Residential Asbestos Removals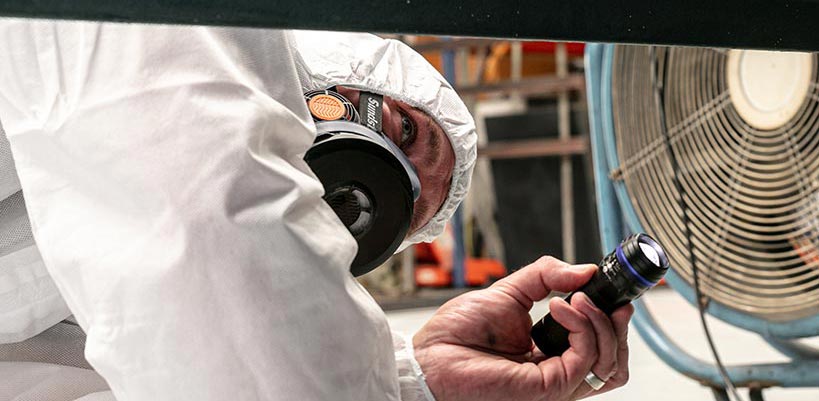 If you are concerned that you may have asbestos in your building, it can be impossible to know without a full asbestos survey. Any home that was built before 2000 could contain asbestos and it is vital to the health of yourselves and others to be aware of potential hazards by carrying out an asbestos survey.
We are happy to carry out surveys on owner properties in addition to providing homebuyer asbestos checks prior to a house purchase. If our tests return a positive identification for asbestos, we can provide you with recommendations as well as an understanding of costs associated with any necessary remedial works.
Get In Touch
If you are having an asbestos issue or would like to confirm or disprove the presence of asbestos in your property, talk to the experts at Crucial Environmental. We have the expertise to deal with any kind of asbestos anywhere in Buckinghamshire.
Get in contact with our friendly advisers by calling 01903 297818 or email info@crucial-enviro.co.uk and we will get back to you as soon as possible.
Contact Us Today